Comments Off

on 7 Things to Consider Before Taking a Grand Canyon Airplane Tour
7 Things to Consider Before Taking a Grand Canyon Airplane Tour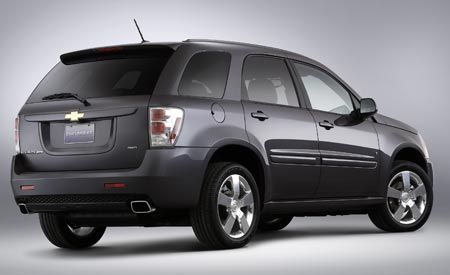 If you want to enjoy the Grand Canyon in style and comfort, take an airplane tour. Conducted aboard beautifully appointed fixed-wing aircraft, these aircraft let you see more canyon than any other means of transportation. Before you start packing your bags, here are seven things that will ensure that this trip option is for you:
#1 Where will start your flight?
There are several places where you can start an airplane tour. The most popular are Las Vegas, Phoenix, Sedona, AZ, and Flagstaff, AZ. Las Vegas is the least expensive. In Arizona, I recommend you rent a car; flights will be prohibitively expensive. All South Rim airplane trips start at Grand Canyon Airport in Tusayan, AZ, located just 10 minutes south of the Park's main entrance.
#2 Which rim do you want to see?
There are only two places where you can enter Grand Canyon airspace: The West Rim and the South Rim. The arid West Rim is a 25-minute flight from Las Vegas and is best known for its activities and attractions. The South Rim, a 45-minute flight from Las Vegas, is famous for its verdant natural beauty and early 20th Century amenities.
#3 Do you want to see the Grand Canyon Skywalk?
This attraction is at the West Rim, also known as Grand Canyon West. The "Glass Bridge" defies gravity by extending 70 feet past the edge and suspending guests 4,000 feet above the Colorado River. From the air, it sparkles under the Mojave Desert sun. Optionally, you can upgrade your air tour to include access to the Skywalk. And, if that's not enough, you can include a Las Vegas Strip flyover on the return!
#4 Do you want to fly to the bottom of the canyon?
This opportunity is only available at the West Rim. You will need to deplane and board a helicopter. The 4,000-foot descent is a journey through four geological eras of time (millions of years). Cliffs, spires and buttes fill the landscape. At the bottom, toast your incredible journey with Champagne, then explore the canyon's ancient floor.
#5 Do you want to go river rafting?
Colorado River rafting is available at both rims. The West Rim requires a helicopter ride to the bottom; your choices include starting immediately upstream or being helicoptered to the base of Hoover Dam where you'll put in. The South Rim is a fantastic airplane flight to Glen Canyon Dam (East Rim) for a 15.5-mile float trip that includes Antelope Canyon and ends at historic Lee's Ferry.
#6 Do you want to see as much of the canyon as possible in one day?
This is almost a toss up. The flight from Las Vegas to Grand Canyon Airport covers a lot of ground. But for 100% classic Grand Canyon, nothing rivals Grand Canyon Airline's Grand Discovery airplane tour. Why this package gets so little attention bewilders me. It includes the South Rim (Kaibab Plateau, Dragoon Corridor), the East Rim (Desert View Watchtower, Zuni Corridor, Navajo Reservation) and the North Rim (Imperial Point). It's 50 minutes of utter bliss.
#7 If you want the best prices, book your tour online.
The market for Grand Canyon airplane tours is competitive. You are bound to see a lot of offers. Ignore them. The best, most solid deal you will get is from the tour operators themselves. Grand Canyon Airlines, in my opinion, is the low-price leader for high-quality West Rim and South Rim air tours. To get their rock-bottom price, book on their website. I personally have realized savings of up to 35 percent.
Flying is one of the best Grand Canyon tours out there. Be it West Rim or South Rim, you'll see pretty much see it all. These airplane tours can be expanded to include helicopter flights, rafting trips, and Skywalk passes, and Las Vegas flyovers. They are also the fastest way to go from Las Vegas to the South Rim. These trips are economical, too, especially if you book them online, where you can get up to 35% off. So kick off your shoes, recline your seat, and prepare for departure. Getting to the Grand Canyon and seeing it in all its natural glory has never been easier.