Comments Off

on Why Haven't You Been to Katowice Yet?
Why Haven't You Been to Katowice Yet?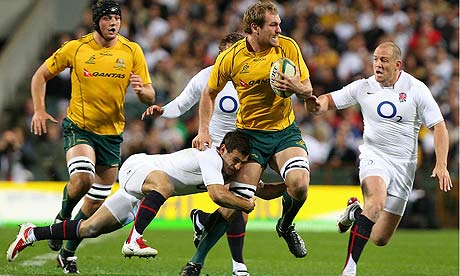 Although perhaps not a major destination for tourists, Katowice is attracting more and more visitors each year, thanks to cheap flights to Katowice, as well as people looking for exciting new places to visit.
Here's what you need to know before you book your hotel and flights to Katowice and see this city for yourself.
1. Katowice has an incredibly long and varied history and has been under different rule on several occasions. It's become a melting pot of Poles and Germans, as well as Jews and Silesians, the indigenous paopulation of this area of Poland.
2. This area played a massive role during the time of the Industrial Revolution, and was involved in the mining of coal, and the production of steel. Although it's not as important any more, Katowice is still famed for the part it played during this time of change.
3. Perhaps this city doesn't offer the same sort of culture as some of the other cities in Poland like Gdansk or Wroclaw, but the Wyspianski Silesian Theatre, the Silesian Museum, the History of Katowice Museum need to be seen to be appreciated.
4. Katowice is also famed for its parks and green spaces within the city. Why wouldn't you want to watch the world go by from the Silesian Cultur and Refreshment Park, visit the Tadeusz Kosciuszko Park, or spend some time in the Zadole Park? There's plenty of greenery to be found in the city, and so you get a real sense of the countryside and fresh air, which is unusual in a city famed for it's industries.
5. If you're keen on your architecture, or just like buildings then you'll want to see the Drapacz Chmur, which skyscraper, which was one of the first type of these buildings in the whole of Europe. You'll want to make sure that you see the buildings in the Modernist and Art Nouveau styles of architecture, such as the Katowice Cathedral too whilst you're here.
6. There are many shops and restaurants in the Rynek part of Katowice, so you'll want to come here when you've had your fill of green space and architecture. St Stephen's church and the Silesian Insurgents Monument, as well as the Silesian Library, and Goldstein Palace should also be high on your to do list whilst you're here.
7. There is a healthy music scene in Katowice, so why not take in a gig at the Jazz Club, or see which international superstar is playing at the Spodek music venue during your stay here? There are many music events that take place here throughout the year, so if you enjoy music you're bound to find something you like here.
8. With plenty of accommodation for all types of budget, you won't be struggling to find somewhere to stay. Once you've booked your flights to Katowice, you can arrange your hotel room, and look forward to your visit.
9. Katowice is ideally placed, and has the infrastructure to make it easy to get to know Poland better. If you want to see more of this country, or perhaps just want to explore more than just the city centre, you can do quickly and easily.
10. As Katowice is easy and cheap to get to, you've got no excuse for not coming here. With regular and cheap flights to Katowice, you can come for a long weekend or spend more time here.
Now you know what you're missing out on, perhaps now is the right time to arrange your hotel and flights to Katowice and saw this incredible city for yourself.